Innovation Framework: Ideas to Impact
The Innovation Framework provides a model for fostering creativity and innovation within organizations and communities. Join us for an interactive session to learn proven methods for bringing "ideas to impact!"
The Innovation Framework provides a model for fostering creativity and innovation within organizations and communities. Join us for an interactive session to learn proven methods for bringing "ideas to impact!" The session will detail components of innovation, share an approach and method to facilitate the innovation process, and suggest tools and enablers. You will also hear how organizations have used the framework to develop new products and solutions.
Participants will gain inspiration, ideas, tools and tips to establish an innovation program that fosters creative thinking and innovation within their organization or community. You will also meet like-minded individuals that can be allies in your journey.
DataHouse is generously sharing their framework and processes to support organizations in their innovation efforts. DataHouse is one of Hawaii's largest IT services companies with international presence and reach. DataHouse proudly supports TRUE (Technology Readiness User Enablement), a Hawaii-based non-profit with a mission to support local organizations in accelerating their adoption of technology. Together with HTDC, these organizations support Hawaii organizations to thrive.
For more information
Contact:
Leilani Farinas
Executive Director TRUE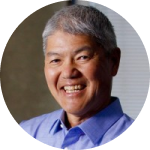 Clyde Shiigi
Chief Technology & Strategy Officer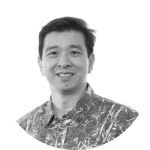 John Chung
Chief Engineer